Teaching instrumental music is more than just a job; it's a passion.
"It's just who I am and what I do. It's more or less what I dedicated my life to. I can't imagine not doing it, it's been a part of me for so long," says Marti Bott, music teacher at McGinnis Middle School and Buena Vista High School.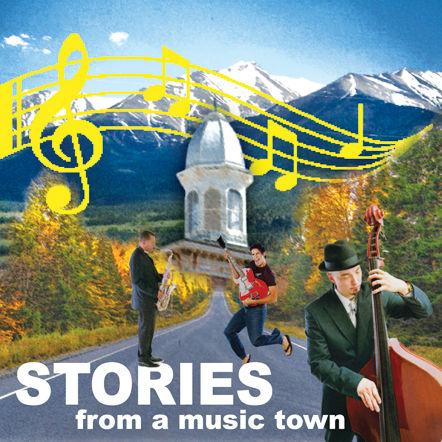 "Growing up, I was very into music. I did other things too. I did a little bit with sports and I did a lot of other activities, but music was always the essential thing that I did."
Bott has taught instrumental music at the middle and high schools for 4 years now, and for 13 years before moving to Buena Vista.
Her classes include two middle school concert bands, a high school concert band, a pep band, a high school jazz combo and a high school jazz big band.
She also teaches seventh grade drama and a guitar class that will be changed to modern band this coming school year.
With this much work, there's always a lot going on, Bott says, especially outside of the valley. Large group contests, regional jazz performances and other events often take place outside of Chaffee, and many are multi-day trips.
Next March, Bott hopes to take her students to perform in southern California – even Disneyland – and see the Los Angeles Philharmonic perform, a trip they are all excited for as they hope to raise enough funds to go.
"We do a ton of performing. Some of it's local," she says. "I think for a lot of people, the only time they really hear the groups play are at the games. That's just a very tiny snapshot of what we do."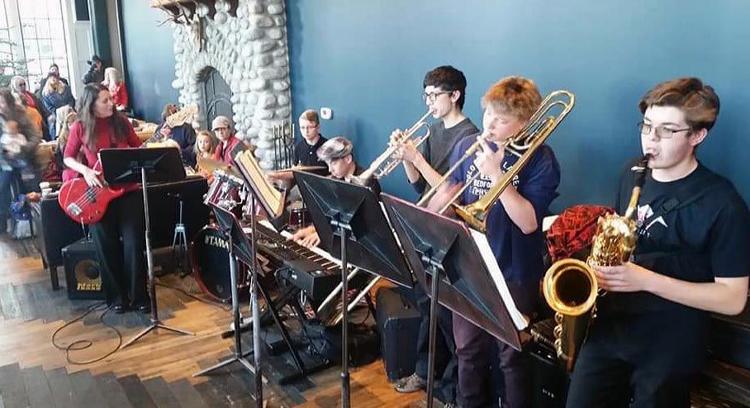 Planning and scheduling trips, cleaning and maintaining instruments and giving individualized teaching as well as classroom teaching adds up to 60-plus-hour weeks, but this is simply what's expected of an instrumental music teacher, Bott explains.
"I feel supported. I feel very lucky to teach in a place that values the arts. I feel like our administrators are very supportive and our school district in general," she adds.
This summer, the jazz band will be performing at Mount Princeton Hot Springs, and they have been invited to play at the Asian Palate. Bott hopes they can return to the Surf Hotel in the summer and fall as well as perform more local gigs this upcoming year.

When teacher and band members get together, even just for practice, it creates a connection that Bott loves.
"Performing music in a group, when we get to the point of making something really amazing and beautiful with music and the kids are sitting in the middle of it, it's like being inside of a stereo.
"I don't know how to describe it, but it's a really powerful and moving experience that's hard to explain to someone who has never done it."
In playing together, they create art together. At the same time, they're speaking a completely different language, very complex in nature but unique and powerful in its messages when unified through its various parts.
"Instrumental music is the only thing that uses every part of your brain simultaneously. The brain development that occurs is remarkable for these kids, especially if they keep it going, if they don't quit, which is why so many kids who do music do so well academically," Bott says.
Primarily, Bott plays the flute and the piccolo; however, her current main focus has been the saxophone which she plays in the Colorado Mountain College jazz band.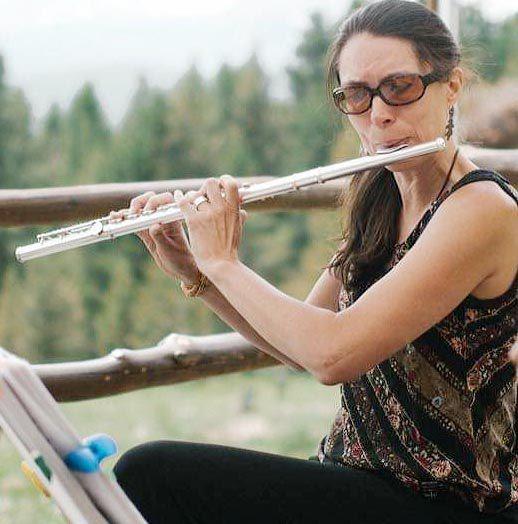 She also plays in the pit orchestra for school musicals and has done so for High Country Fine Arts, mainly the woodwinds.
Though she doesn't get to use her main woodwinds as often as she would like, she is nevertheless grateful for the professional orchestra experience she has gotten, and she enjoys performing jazz with CMC.
"It such a fun group of people with some really great players, and I always feel challenged when performing jazz, especially with the improvisational aspect of it," Bott says.
Some of her students have extended beyond school bands by joining the Alpine Orchestra and the CMC jazz band.
Being able to play alongside them in music gigs outside of school is something Bott will always love.
To this day, Bott continues to learn more about music herself, and she hopes she can help her students develop more of a love and curiosity for music as they learn about it.
"I remember how hungry I was to learn, so it's really inspiring to me to have students that are like that," she says. "I just want to keep that going for them and give them as many opportunities to explore music and to love it like I was able to do when I was a kid. The cool thing about music in the school is that they don't ever have to top out. There's always a way to learn more or learn something different and to be challenged."
There's always a challenge in this line of work, like handling multiple duties on her own or having enough musicians to pull off certain kinds of music. Then again, if her work "wasn't super challenging and exciting, I'd probably get bored of it," Bott says.
So far, she's been far from boredom.